Home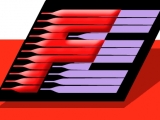 Dear Photographers – amateurs and professionals !
Dear friends !
Welcome in our new web site for photographic techniques and service

!
Here you will find ALMOST everything necessary for report and studio photography ! Because EVERYTHING necessary is never offer or find. It's only in our ideas and mental pictures for the perfect photography equipment. In our site you can find cameras, lenses, flashes, studio lightings, accessories, constant lightings for photography and video, mobile generators and portable power supplies, rail and background systems, backgrounds – paper and fabrics, mobile storage solutions etc.
We will offer you very good SERVICE for your techniques:
-cameras – digital or film;

-lenses;

-flashes;

-generators;

-accessories;

-colormeters and flashmeters;

-binoculars;

-projectors;
Only

is in condition to offer you guaranty, afterguaranty or subscription service to your studio lightings – flashes, generators, stands lightings.
We woul'd like to add that the firm is official representative to the following trade-mark photographic techniques for Bulgaria:

ELFO, Poland

GUANGBAO, China

ELEKTRONA, Slovenia

INNOVATRONIX, Philippines

DIP WIESEL, Austria